Let's face it, none of us knows everything. We all rely on others to help us with things we don't know enough about.
But in this increasingly complicated world, it seems, to stay on top of things, we have to get ever more specialized in our chosen niche. Which means we fall further behind in every other niche (or sub-niche, or sub-sub-niche). So, increasingly, we have to rely on a diverse array of specialists to improve your lives. No more can we survive on a little bit of knowledge over a wide range of disciplines.

Now, here's the rub: when areas of specialty that we need are too remote from our areas of expertise, we probably aren't even aware of how many sub-niches there are in that general field. So, we rely on someone whom we think knows the area. Little do we know that they are a specialist in only one of those sub-niches. We get their help, and think the project's done.

And then we find there are a bunch more holes left to fill.

Or, alternatively, we check with several in that general field. They all claim to be the expert. Each gives us a solution, but each one is different. How do we decide which one is the best? How do we know which one will leave us the fewest holes still to fill when the job is done? And how do we know they're not just giving us the solution that best lines their pockets, instead of the one that's best for us?
Why isn't there some master consultant out there to help us make the wisest decision possible?
Do you identify with any of that?

Well, that's what I've recently faced (and probably am not yet out of the woods).
In my case, it involves the best way to build a business with online marketing. So I figured I needed the help of a "social media director." I began searching for one when an "expert" assured me I did not need a social media director but a "social media consultant." Did I know those were two different sub-niches?

Haven't found one of them yet. But I do have a bunch of proposals.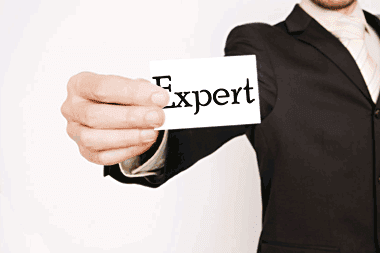 One will improve my SEO because they are the "expert" in SEO (but are they also expert in SEM?). One will do a Facebook campaign to capture leads which, "of course, is the most important." A period of experimentation, and many dollars later, we'll know which is the most effective ad. And so it goes.

Whatever happened to "social media marketing?" to "getting noticed on the internet"?
Oh, I think I've figured it out! Hire five different experts, pay them all.

And then discover there's something else you still missed, because there were more than five sub-niches out there, some you didn't know about (and your "sub-niche experts" didn't bother to mention because they wanted your business).

Your life may be entirely different. You may not care about online sub-niches and getting a product marketed. But, I bet you're finding something similar in other areas of life. Maybe it's planning a vacation. Maybe it's as simple as booking a campsite in BC for a summer weekend (which I've discovered isn't all that simple). Maybe it's trying to organize a family gathering (Did you know you might have to buy "single event insurance" for such an undertaking? That one caught me a couple of years ago—I guess "family gathering insurance" is a sub-niche of "event planning," which must be a sub-niche of getting together with your siblings.)

Like I said, I still haven't found that "social media consultant." But, I'm not even sure that's what I need. There may be an "online marketing consultant", of which "social media consultant" is a sub-niche.

Right now I'd be happy just to find someone who could just tell me how many sub-niches there are out there.

At least, that's how I see it . . .
Rent to own tip
Changes are again coming to mortgage qualifying next week. On March 17, mortgage insurance rates by Canada Mortgage and Housing Commission (CMHC) are rising drastically, up to as high as 4.5% for a 5% down mortgage. This means, if you fall into that category, your mortgage will be almost the same as your buying price, your down payment barely covering the insurance fee.

At Fraser Valley Rent 2 Own, we try to avoid such delicate scenarios by (almost always) qualifying our clients on the basis of 10% down payments. Although insurance fees are also rising for 10% downs, they are less drastic.
Quote of the Week:
Happiness is not something you postpone for the future; it is something you design for the present. – Jim Rohn